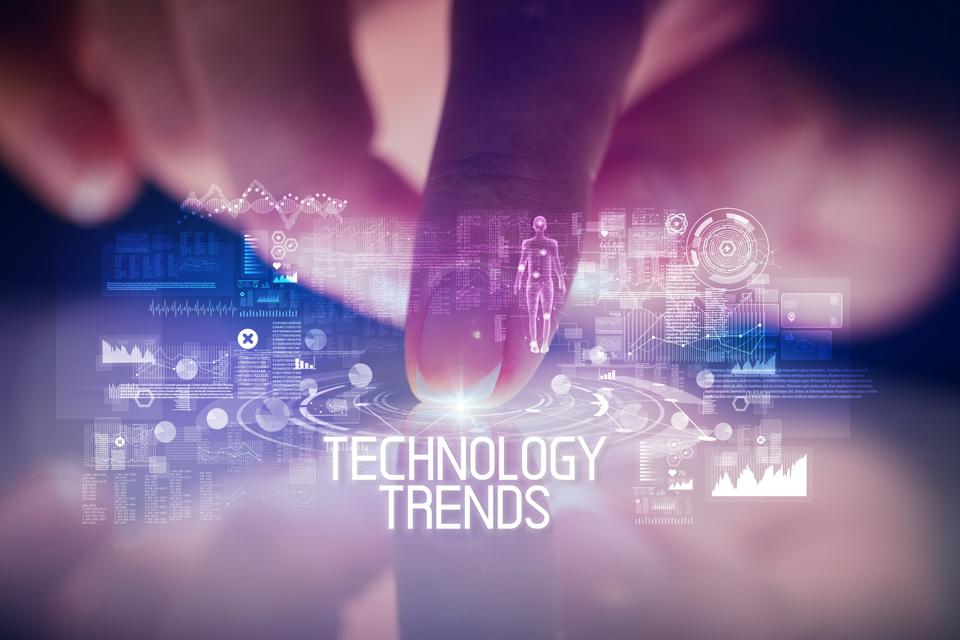 There will be some significant technological changes that may help to reshape the SME landscape.
Some technological trends, such as the proliferation of 5G cellular networks and artificial intelligence, will continue to gain prominence in 2022 in New Zealand. currently only parts of Auckland, Wellington, Christchurch, Tauranga, Palmerston North and Queenstown has coverage.
Other technological changes to expect in the coming year are directly related to the ongoing pandemic.
This article is for small business owners who want to be ahead of the curve when it comes to technology trends for the coming year.
As a SME business owner, you may not be at the forefront of developing technology as enterprise-level businesses are, but technology still plays an important role in your company's growth and efficiency. Given how much has changed in the last year, these small business technology trends will undoubtedly be significant in 2022.
While new infrastructure, such as 5G, will continue to gain traction across the country, other trends, such as personalised marketing, software unification, and cybersecurity, can have an immediate impact on small businesses.
 

Technology trends expected to make a splash in 2022
Artificial intelligence
For years, artificial intelligence and machine learning have been hot tech topics. Small business owners will continue to incorporate these technologies into new and existing processes in 2022 as these technologies are integrated into more solutions. This could imply a variety of implementation scenarios, ranging from voice assistants to personalised customer experiences.
According to Meredith Schmidt, executive vice president and general manager of small business and essentials at Salesforce, while artificial intelligence may appear to be something only large corporations use, it will begin to be more widely adopted by small businesses.
By maximising their time and automating manual tasks, AI will assist small businesses in providing more personalised experiences to their customers.
Using AI-enabled tech solutions can help businesses save time. According to Salesforce, 55 percent of small businesses cite a lack of time as a significant challenge. As a result, AI is poised to improve the efficiency of small business operations.
"If you spend nearly a quarter of your day on manual tasks, such as data entry, as our research revealed, AI and automation can be a huge asset," Schmidt said.
The Adoption of 5G in New Zealand
In 2019, the adoption of 5G technology – the fifth generation of cellular capability, which boasts significantly faster data transmission speeds than the more widely used 4G – began. According to Huawei, 5G promises faster speeds than 4G LTE while requiring little or no latency (delay in data transfer).
This advancement is a significant step forwards in the evolution of the internet of things (IoT), as 5G networks are better suited to supporting the influx of interconnected smart devices. While there is a lot of excitement surrounding 5G, it is still in its early stages.
Human Resource Technology
Human resources are inextricably linked to people — finding the right people for the job, motivating them to do their best at work, and assisting team members in developing meaningful relationships.
Many innovations in the field of human resources have yet to gain traction. How will technological advancements, societal awareness of workplace issues, and the incorporation of Generation Z into the workforce affect talent management? Here are 15 human resource management trends that will shape the future of HR.
HR Cloud Tools
Cloud-based HR tools will help to increase the accessibility of HR technology by allowing all team members to access relevant workplace data at any time
Focus on Data Privacy & Security
With a greater reliance on the technology sector and cloud technologies, there is a greater need to protect sensitive and personal data. Recent legislation promoting data privacy and security (such as GDPR) has also contributed to this becoming one of the top HR tech trends. These latest HR technology trends emphasise not only increased security as a software feature, but also force businesses to adopt new procedures.
Remote Work Technology
The year 2020 saw a significant shift towards remote work. While this has been a gradual trend over the last decade, the pandemic has accelerated it and made working from home a reality for employees. Obviously, new HR technology trends were bound to emerge.
Remote onboarding
As urban populations continue to decline, more people will seek remote work. As more businesses adopt this new model and the potential savings it offers, they will be forced to rely on technology to manage remote onboarding processes.
Onboarding is an essential part of hiring new employees and acquainting them with their responsibilities and the company culture. Companies will use software to connect people who are unable to connect in person due to the pandemic or their geographical location.
The Modern Workplace
In today's workplace, more and more technological communication solutions are becoming popular. Slack is used to connect teams, Outlook is used to send important documents and emails, Salesforce is used to manage customers, 3CX is used for unified voice communications.
If you find any of the topics above discussed of intrest please reach out to us by completing the form below to discuss how future technology can assist you business in this modern world.
GET AN IT SOLUTIONS QUOTE
We'll chat about your business, how you use technology, and what you want to get out of IT.
Lets Talk

We'll chat about your business, how you use technology, and what you want to get out of IT.
Choose Your Plan

If we're the right fit, you'll choose the IT service agreement that works best for your organization.
Start Your Experience

Within days, you'll be experiencing IT like never before.