MOBILE DEVICE MANAGEMENT
ADVANCED PROTECTION & COMPLIANCe
Mobile Device Management Explained
Mobile devices that allow employees to access work email, files, calendars, contacts, and documents play a critical role in ensuring that they can work from anywhere at any time. Maintaining corporate data security is becoming more difficult for IT teams as the number of BYOD and corporate-owned mobile devices used in enterprises grows.
Microsoft solutions, such as mobile device management (MDM) for corporate-managed devices and mobile application management (MAM) for Bring Your Own Device (BYOD) scenarios, can assist reduce this complexity.

Mobile Device Management with Microsoft 365
Microsoft Intune lets you manage and secure any mobile devices that connect to your organization's environment.
Intune supports all types of mobile devices, including Android, iPhone, and iPad. With MDM for Office 365 you can
Wipe company data securely from any location — Manage your data on company-owned devices without jeopardising personal information.
Configure device policies — Ensure that connected devices meet password, OS version, and device health requirements.
Block unsupported devices – Control who and what can connect to your company information.
Manage and control the health of your devices — Identify and block devices that have been jailbroken, compromised, or are out of date.
View and manage policies for all of your endpoints in one place — From a single location, set data protection policies for workstations, laptops, and mobile devices.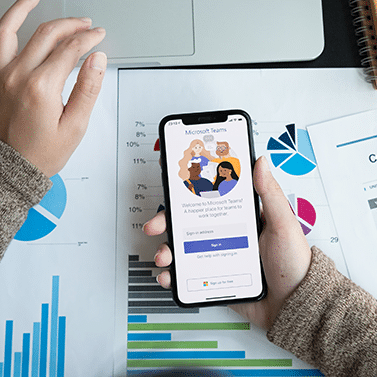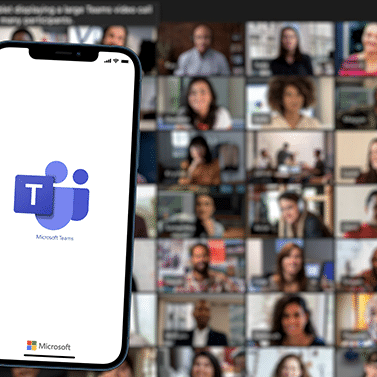 Enterprise Mobility and Security
Microsoft Enterprise Mobility and Security offers even more support and administration for popular mobile devices, such as:
Many of the settings and functionalities on mobile devices are managed using mobile device configuration policies.

When a device is lost or stolen, protect important data by remotely locking it, returning it to factory settings, or erasing corporate data.

Mobile devices can be restricted to run just specified applications or have some features disabled, such as screen capture.

Create and distribute email configurations to devices. Allow users to access business email on their own devices without having to do any setup.
Mobile Device Management Free Consultation
Request a free consultation with a cloud advisor to discover how to increase your organizations productivity AND security.
GET AN IT SOLUTIONS QUOTE
We'll chat about your business, how you use technology, and what you want to get out of IT.
Lets Talk

We'll chat about your business, how you use technology, and what you want to get out of IT.
Choose Your Plan

If we're the right fit, you'll choose the IT service agreement that works best for your organization.
Start Your Experience

Within days, you'll be experiencing IT like never before.
SCHEDULE A MEETING WITH ONE OF OUR AUCKLAND TECHNICAL CONSULTANTS