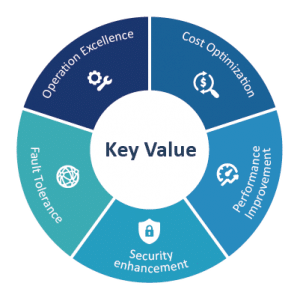 Managed IT services are a range of remote Hybrid IT. These responsibilities range from specific response to coverage, all day long, seven days a week. Organisations and businesses can use managed IT services for IT work, within the business. Managed IT services help fill the gaps of the pre-existing IT services. Managed IT services can easily be implemented alongside other technology-related services. In this article we will be discussing more about all that is involved with managed IT services
For managed IT services, the service providers have a lot to offer. There are many factors one must be aware of, before getting a Managed IT service on board. When selecting your managed IT service provider, you must set the terms of agreement clearly to prevent frustration and losses in the future. This accountability is important to make sure that there is clear reporting of services and system performance. There should also be transparency and the provider must be open to providing you with all the metrics and system data.
Managed IT services involve outsourcing the responsibility of maintaining, analysing and anticipating the need for the services of IT operations.
They also help in reducing expenses by coming up with the most cost effective plan for the client. The idea behind different types of managed IT services is to transfer the responsibility of maintaining the IT department to an expert in the field. An effectively managed IT service helps in sharing management chores.
There are also many remote managed IT services that bill on a per-device basis. Many service providers have various packages for the clients, based on the type of devices and the number of devices. Managed service provider (MSP) services deliver services such as network, application, infrastructure and security. They also provide regular support and administrative services to the customers.
Managed services improve operations by taking off the load of general management. They also monitor the duties from a team that is placed in-house. In the beginning Managed IT services was a term that was limited to the infrastructure and the devices of the client. However over the recent years, it has expanded to include the continuous management at regular intervals and support.
Managed services also help in tracking the results for the client. They have statistics to support their claim about whether something works or not.
We hope this article helps you get a better in-depth understanding of Managed IT service. Managed IT services help to reduce the overall cost involved. It integrates and consolidates all the IT services offered to the client, making it effective and efficient for businesses. As a small-scale and medium-scale business owner having a managed IT service on board makes a great impact on the IT department.