GLOBAL EMAIL SIGNATURE SERVICE
CROSS DEVICE EMAIL SIGNATURES
EMAIL SIGNATURE SOLUTION Explained
Build and Apply Custom Rules
With easily customisable rules and the ability to build your signature in blocks, you choose when and where you would like each signature or signature block to be applied. Your options are almost endless.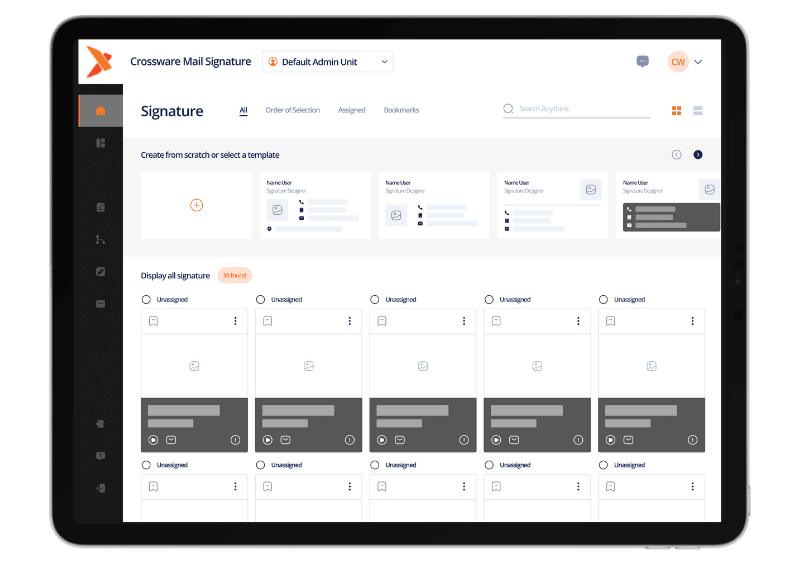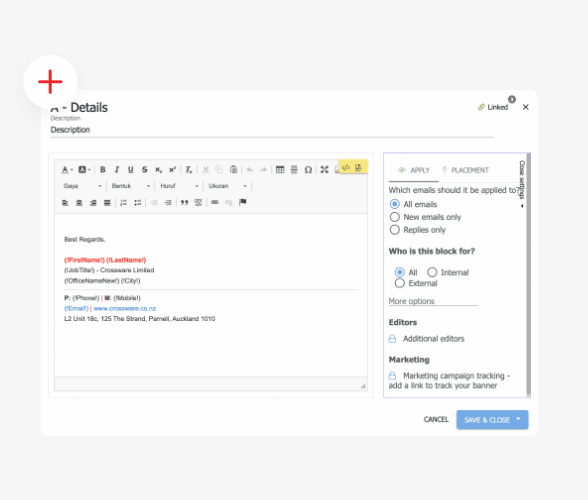 Maintain consistency with tamper-proof central control of your signatures. You can implement company-wide changes in minutes.
Give Access to Select Users
Your Email Signatures are yours – and as such, you can give certain groups or specific users access without making them admin. For example, if you would like your Marketing Team to have access to creating and assigning beautiful Email Signatures – they can.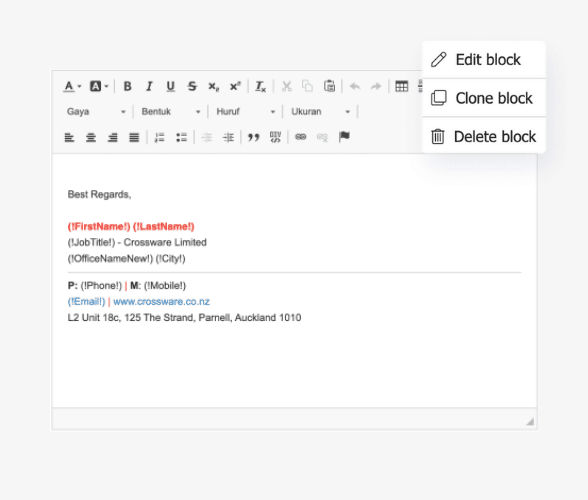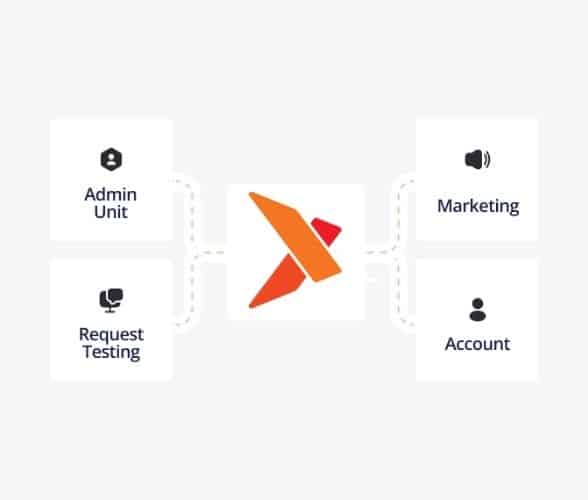 Crossware Mail Signature has such an easy set-up that our software is usually deployed 30 minutes after downloading.
Signatures From Any Device
Your signatures are applied after you send, meaning no individual device setup is needed.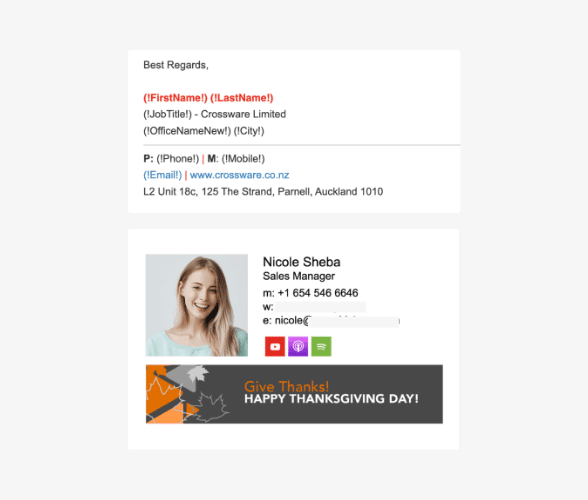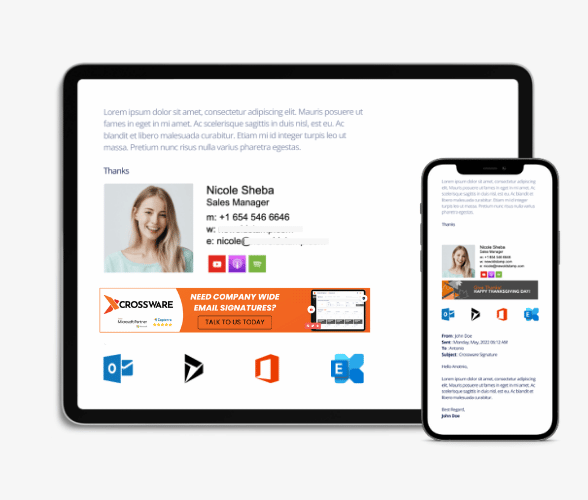 Powerful Signature Designer
Our advanced rich text and HTML editors make creating your new Email Signatures easy and fun! Our Office 365 version even includes a 'drag and drop' function.
Have your unique branding added to each email sent by your organisation – every time. This can be in your signature, on a banner or even branding at the top of your email!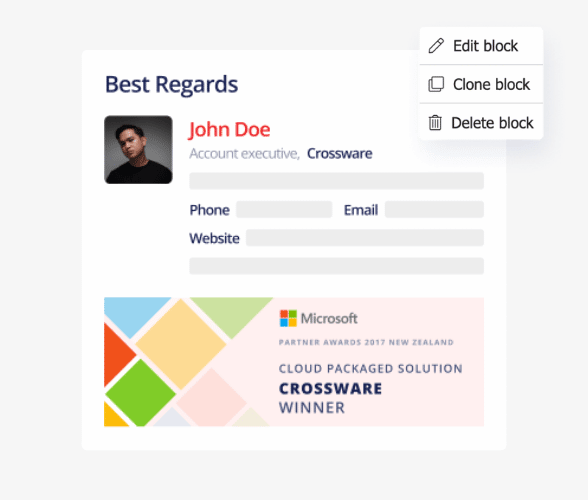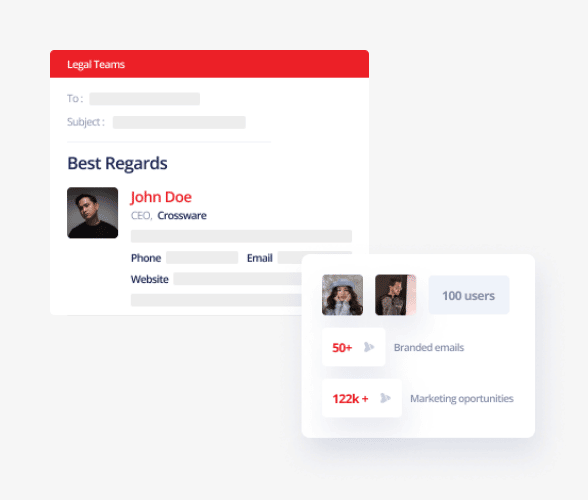 Have Precise Control Using Signature Blocks
Crossware Mail Signature allows you to build your signature up or down, by having each element as their own 'block.' Adding display rules to each block of your signature allows you to decide how you want your Email Signature to look and be applied.
Add a layer of legal protection to each email with custom, centrally managed disclaimers.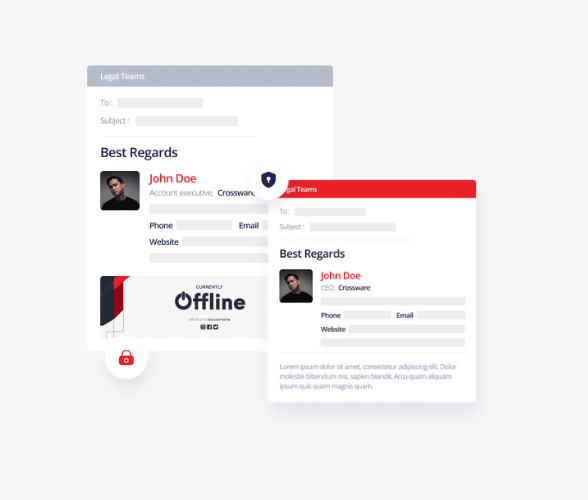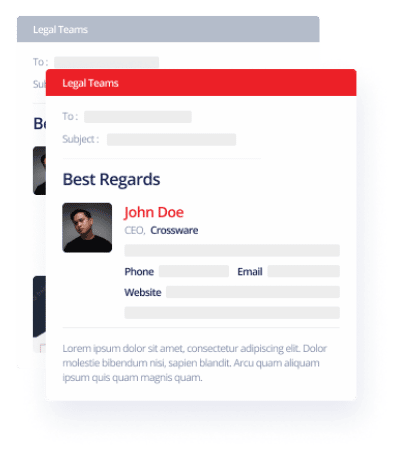 Keep Your Data, Set Your Rules
We respect your right to privacy and security. That's why we've built our solutions with security in mind to ensure your privacy is never compromised.
Marketing Banners & campaigns
Utilise the empty space in your emails to have a signature that not only helps with Branding and Marketing, but supports your current Sales campaigns.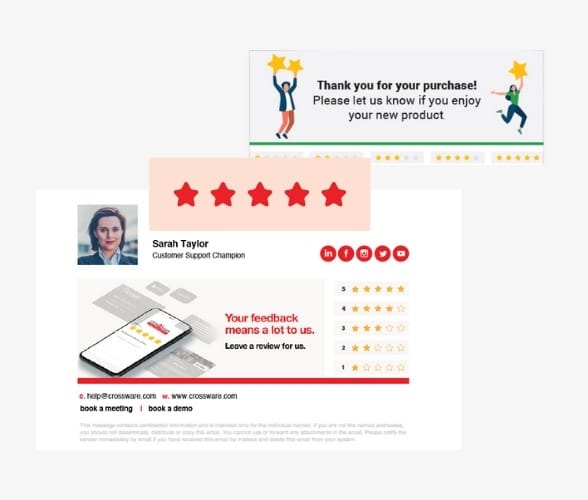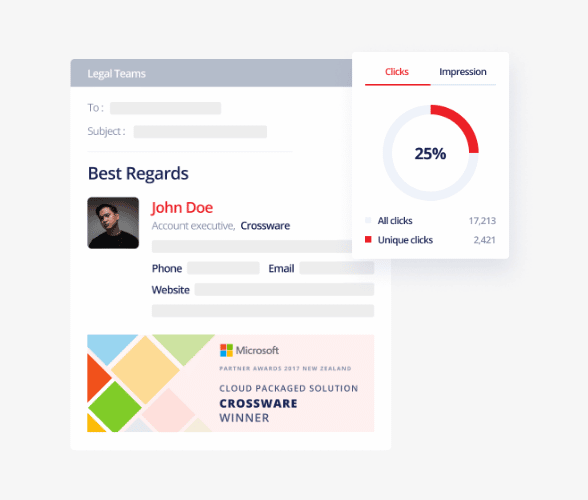 One-click Surveys and Reviews
Crossware's seamless product extension into consumer feedback, reviews, and surveys enables you to understand your customers better & improve brand equity.
Signature surveys are one of the most effective ways to collect real-time customer feedback which allows companies to enhance their customer experience. The exciting new feature is introduced based on exclusive integration with eKomi – The feedback company.
GET AN IT SOLUTIONS QUOTE
We'll chat about your business, how you use technology, and what you want to get out of IT.
Lets Talk

We'll chat about your business, how you use technology, and what you want to get out of IT.
Choose Your Plan

If we're the right fit, you'll choose the IT service agreement that works best for your organization.
Start Your Experience

Within days, you'll be experiencing IT like never before.
SCHEDULE A MEETING WITH ONE OF OUR AUCKLAND TECHNICAL CONSULTANTS