Keeping Technology simple.
We don't close deals we build relationships.
ARE YOU AN IDEAL CLIENT? 7 QUESTIONS TO ASK YOURSELF. ARE YOU...
 We're NATC, an open rebellion against the IT grain. We do Technology. Simply.
A LOCAL AUCKLAND BUSINESS / Keeping it local is our preference
SECURITY & QUALITY FOCUSED / In need of quality infrastructure/protection
ON A GROWTH TRAJECTORY /  And in need of technology to achieve it
USING DOCUMENTED IT PROCESSES / In any capacity at all
READY TO INVEST NOW /Recognize the value of investing in tech
/ In any capacity at all
READY TO INVEST NOW /Recognize the value of investing in tech
/ In any capacity at all
THE X-FACTOR FACTOR
/ This list is by no means 100% comprehensive and not many will tick all the boxes. In fact, you may not tick any of them, but if browsing our website, you still feel like NATC is for you, then let's have a conversation and we can find out together.
NATC GIVES YOU
THE TECHNOLOGY
SUPPORT YOU NEED
INFRASTRUCTURE IT SUPPORT
Network Support
Computer Support
Disaster Recovery
Cloud Services
Office Relocations
CCTV & Access Control
SECURITY MONITORING
Email Protection
Cyber Security
On-Site IT Support
Network Monitoring
OPERATION SUSTAINABILITY
Software Licensing
On Demand IT Services
VoiP Solutions
Video Conferencing
BUSINESS INTELLIGENCE
IT Consulting
Network Audits
Data Visualization
Compliance Consulting
Custom API's

MANAGED IT
Simple pricing. Clear technology priorities. Continuous business insight. And security baked into every level. At NATC, we're shaking up IT services and future-proofing New Zealand businesses with unrivaled insight into our clients' technology and IT security needs.

OFFICE 365
Microsoft 365 is designed to help you achieve more with innovative Office apps, intelligent cloud services, and world-class security. We are specialist in the management and implementation of Office 365.

MOBILE DEVICE MANAGEMENT
More and more businesses have the requirements for staff to be able to securely work remotely on their mobile devices. We can managed  both BYO devices and company owned devices remotely and securily.

INTERNET AND DATA
NATC provides WAN connections and internet connections to site offices to provide a robust, secure and fast connection to your business network resources.

CYBER SECURITY
The security issues facing your business today are completely different than the issues you faced a decade ago. With new sophisticated hacks and viruses emerging every day, IT security is no longer a "set it and forget it" initiative. The implications of a data breach or network virus can be devastating.

PRIVATE & PUBLIC CLOUD
With local infrastructure in a secure data center we can host your company applications, data and servers securely in New Zealand. We also provide management and setup of public cloud services like Azure and AWS.

SCOPE YOUR TECHNOLOGY NEEDS
We document your IT needs and look at your current IT infrastructure and looks for ways to improve reliability and security.

SIMPLIFY YOUR BUSINESS I.T REQUIREMENTS
Over complex IT systems often cause cost blowouts and security vulnerabilities, we look at our client's needs and build simple solutions around you.

GROW AND DEVELOP YOUR BUSINESS
With the correct IT systems in place, we will help you grow your business and create more efficiency in every aspect of your business.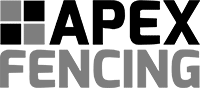 NATC work very hard at what they do. They CARE about the customer and its not just about earning a few dollars and spending a few hours. They focus on establishing a relationship with their customers with honesty and integrity.
SCHEDULE A MEETING WITH ON OF OUR AUCKLAND TECHNICAL CONSULTANTS
Feel like we are a good fit?
34C Forge Road, Silverdale Auckland NZ
Monday-Friday: 8.30am – 4.30pm
 We're NATC, an open rebellion against the IT grain. We do Technology. Simply.